"I like to drink with a straw and pretend I'm a tiny elephant," Pusheen declares on a travel cup. "So lazy," she says on a crop top, her short paws in the air. "Can't move." In plush form, Pusheen offers a cupcake and a lollipop. For a six-year-old cat cartoon, Pusheen has a very developed personality.
Pusheen began as an animated cat in 2010, created by artist Claire Belton and her partner Andrew Duff. Pusheen is portly, with tiny legs and a striped tail. She loves baked goods, lounging and celebrating holidays. After the original Pusheen comic, Belton was inspired to start a Tumblr dedicated to the character, said Catherine Duff, licensing assistant for Pusheen Corporation. Within weeks of being launched, the Tumblr page had 10,000 followers.
Pusheen's fans are drawn to her quirky, surprisingly human personality. "I love the illustration of Pusheen lying on the floor just being lazy," explained Samantha Chiu, a Toronto-based Pusheen enthusiast who bakes cookies shaped like the cat. "That's pretty much what I feel like most days."
Pusheen's popularity exploded when Facebook contacted Belton on January 2013. A team at the social network was developing digital stickers that users could send one another in the chat feature and wanted Pusheen stickers to be among the selection. When the stickers made their debut on July 2013, "Pusheen's fan base exploded overnight," said Duff, who added that the stickers are used more than 10 million times a day.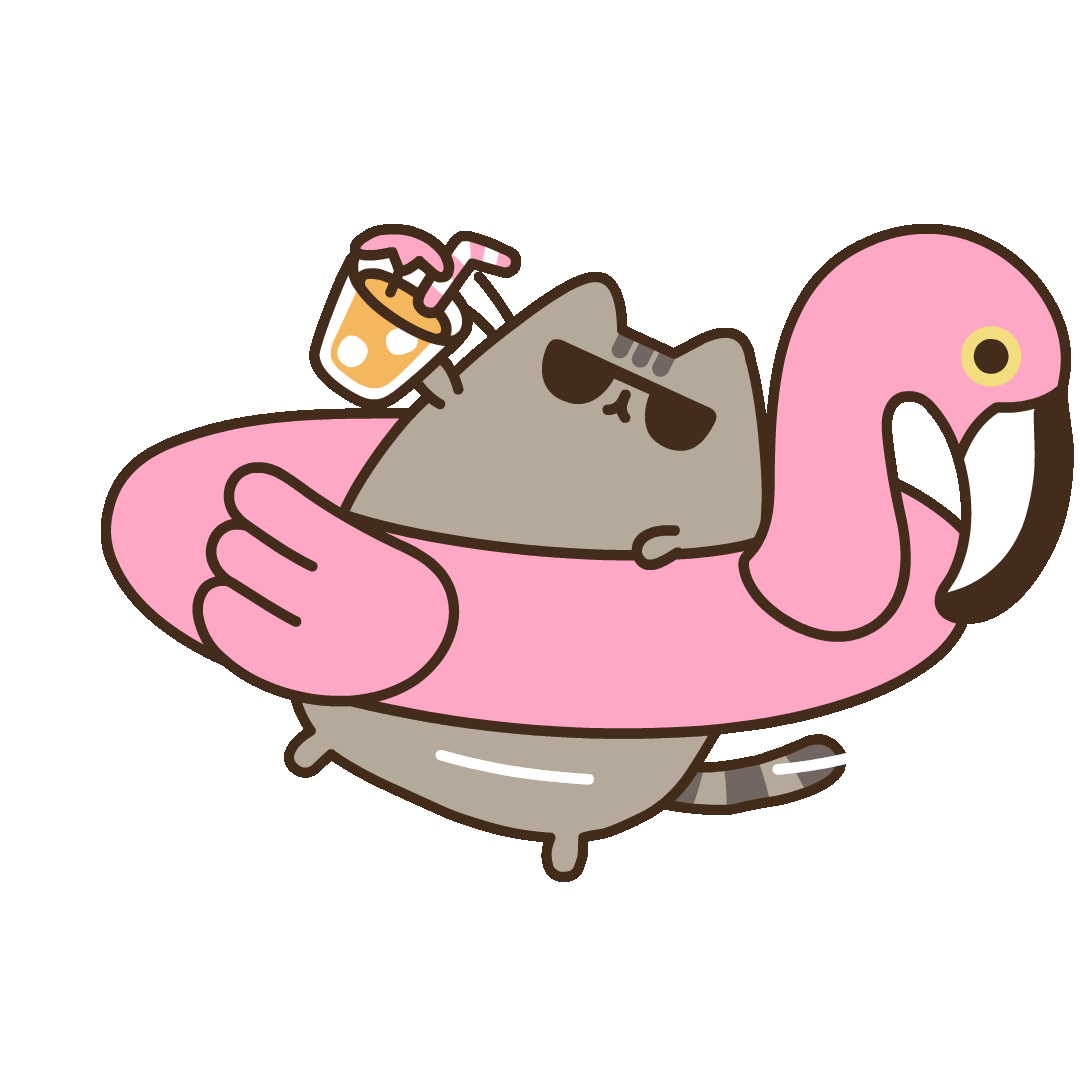 In the past three years, the number of Pusheen fans on Facebook grew from 1 million to more than 9 million. This year, Valentine's Day-themed video of Pusheen clutching a slice of pizza was viewed 2.7 million times.
Belton had the first Pusheen plush toys made in 2011, selling them directly to Pusheen aficionados. But Pusheen's real breakthrough into the physical world came in 2014 when 118-year-old toy manufacturer Gund took notice of the cat.
Gund began selling two sizes of Pusheen plushes in October 2014. "Based on the overwhelmingly positive reaction, we launched the core Gund Pusheen line in January 2015," said Deirdre Moliterni, Gund product manager.
The line now includes more than 40 products. This wasn't Gund's first foray into Internet memes: In 2012, the company licensed the image of Boo, the "World's Cutest Dog", and two years later, it jumped on the Grumpy Cat craze.
To make memes work as toys, Gund's product team starts by combing social networks to determine which images of Pusheen are trending, then works with Belton to create a three-dimensional version. Once a plush prototype is made, the teams work together to fine-tune the product until it's ready for production. While some of Gund's products are based directly on animations or cartoons of Pusheen, others are simply inspired by the cat.
The bestselling Pusheen toys display the cat's primary personality trait: Snack enthusiasm. "It seems anything food-themed performs best," Moliterni said. Gund did not provide sales numbers for the cat toys, but the line has been successful enough to warrant a planned expansion in the summer of 2016.
Pusheen licenses to nearly 20 companies, including Isaac Morris Ltd, which manufacturers the Pusheen Box, a quarterly subscription service that offers eight or nine items at a time, ranging from vinyl toys to stationery and greeting cards. There are also Pusheen marshmallows sold by Boomf, and Pusheen printed pajamas at global retailer H&M.
At six-years-old, Pusheen is ancient by Internet standards, but her physical renditions have given her access to new fans and strengthened the allegiance of existing ones. "Pusheen is more than just an illustration," said Chiu. "Pusheen is my spirit animal." — Bloomberg
Are you a Pusheen fan? Do you love her so much? If yes, leave a comment! Let's see how many of Pusheen fans are here!