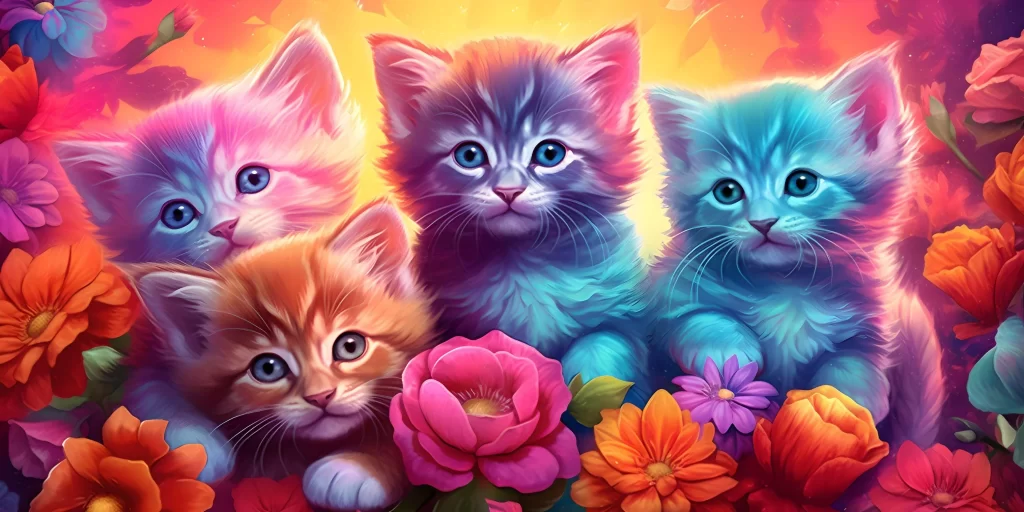 Welcome to KittenRules.com, your ultimate destination for cat mom gifts and women's apparel that celebrate the unbreakable bond between feline companions and their human moms. We are passionate about providing cat lovers with a unique and stylish way to showcase their love for their furry friends.
At KittenRules.com, we understand that being a cat mom is more than just a title—it's a badge of honor. It's the feeling of warmth as your cat curls up on your lap, the joy of playfully chasing a ball of yarn together, and the unwavering companionship that brightens your days. We believe that cat moms deserve to wear their love proudly and express their feline adoration in every aspect of their lives.
Our curated collection of cat mom gifts and women's apparel is thoughtfully designed to capture the essence of the cat-human bond. From cozy sweatshirts adorned with adorable cat motifs to trendy t-shirts featuring witty cat-themed slogans, we offer a range of clothing that combines comfort, quality, and fashion-forward designs. Each piece is carefully crafted to make you feel confident, stylish, and connected to the feline world.
We know that being a cat mom extends beyond fashion. It's about surrounding yourself with cat-themed accessories and home decor that reflect your love for your furry family members. That's why we also offer a selection of unique cat mom gifts, including jewelry, mugs, and home decor items. These delightful treasures serve as reminders of the joy, laughter, and unconditional love that cats bring into our lives.
At KittenRules.com, we strive to provide an exceptional shopping experience for our valued customers. Our user-friendly website allows you to browse our collection with ease, while our secure payment options ensure a smooth and worry-free transaction. We take pride in our exceptional customer service, always ready to assist you with any inquiries or concerns you may have.
As cat lovers ourselves, we are dedicated to giving back to the feline community. A portion of our proceeds goes towards supporting animal welfare organizations and initiatives that provide care and assistance to cats in need.
We are delighted to have you as part of our community of cat moms and feline enthusiasts. Together, let's celebrate the joys of being a cat mom and wear our love for cats with pride. Explore our collection at KittenRules.com and discover the purrfect cat mom gifts and women's apparel that speak to your heart.
Thank you for choosing KittenRules.com as your go-to destination for cat mom gifts and women's apparel. We look forward to serving you and sharing the love for cats, one stylish piece at a time.